About the Comedy Improv Dinner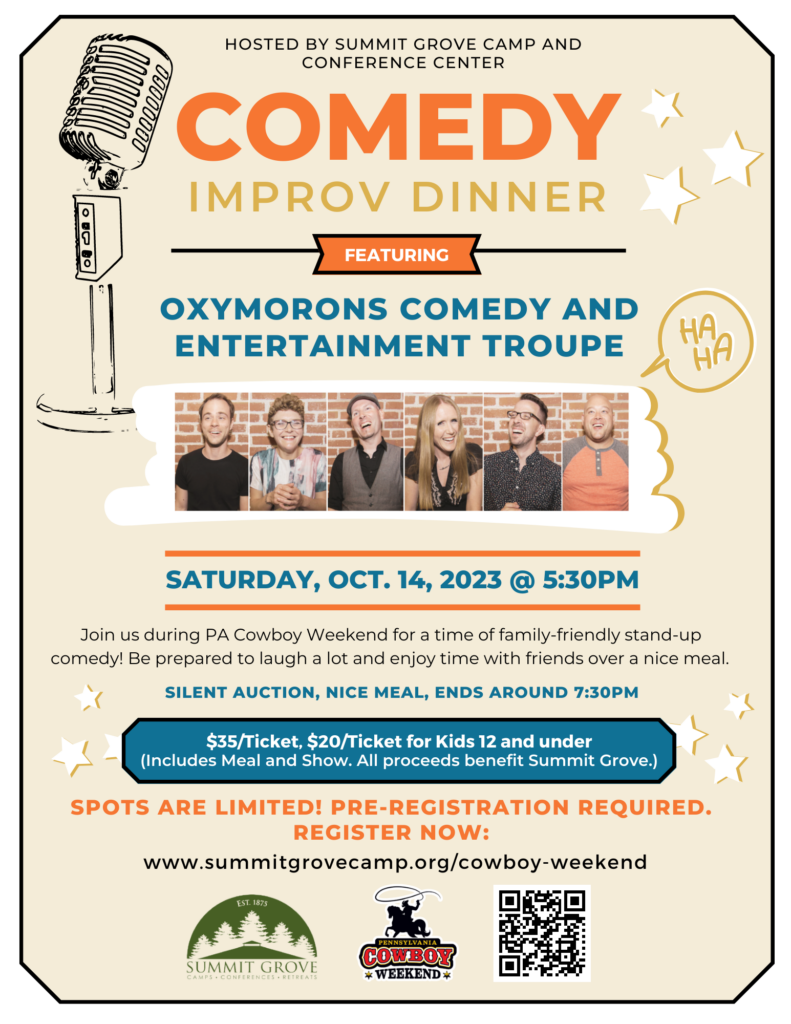 Menu will be announced a few weeks before the event.
This celebration of cowboy culture immerses visitors in the most unique movement of the 1800s. The Wild West movies from the 1950s to today romanticize the life of the cowboy (and cowgirl) and make us all want to be participants in the cowboy life.
This family-friendly event includes:
• An interactive cowboy carnival in the heart of New Freedom
• Live train robberies aboard the No. 17
• Authentic cowboy camp at Summit Grove
• Performances by musicians, magicians, buskers, and brawlers
• Cowboy shootouts with the good guys and the bad guys
• A Sunday morning service for those who worship
• Cowboy story-telling around the campfire
• Cowboy-centric entertainment for children
• Onsite cowboy camping for interested attendees
• Interactive elements for volunteer guests
We offer lodging during Cowboy Weekend! Choose from our variety of lodging options — our campsites, RV sites, motel, Lodge, A-Frame Cabins. Please contact us if you are interested in purchasing lodging.
Purchase Tickets to the Comedy Dinner:
(IMPORTANT! After you click Submit, payment will be on the next page.)